Virtual Speyside Whisky Fest Tasting Batch 2
OK here's the idea. Today's been a day of looking at place and the tricky concept of regions. It's impossible to say there is a single Speyside style – that's one of the area's assets rather than a negative. In fact, you could use the whiskies of Speyside to tell whisky's and the region's story – and illustrate the key flavour camps within single malt. – which is what we'll do in this tasting. 
FRAGRANT
The Glenlivet 12 year old, 40%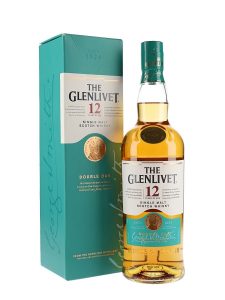 Notes: The nose is brim full of apples, and blossom alongside some jasmine tea, cut grass, and then flowers which becomes more obvious when water is added to it. There's just a touch of creaminess to the palate, suggesting that there's some American oak being used, but the floral freshness of the nose is maintained. This is a dram which is all about distillery character rather than wood. It becomes more scented as water is dribbled in, moving into elderflower, and a little pear.  There's a light grapefruit note on the finish. 
Thoughts: You can divide the growth of Speyside into various eras. The earliest (legal) distilleries still tend to make a heavier character(see below), but The Glenlivet went in a different direction early on, and by the middle of the century was noted for its 'pineapple' character. 
How do you go about this? You produce a clear wort, ferment for a long time (over 53 hours) aim for plenty of reflux in the still to remove heavy/sulphury elements and then take a high strength cut point – and then age in predominantly refill casks.  
Also look for: Glenfiddich 12, Linkwood 12, Aultmore 12, Glentauchers, Glen Grant
MALTY
Brand: Knockando 12 year old, 43%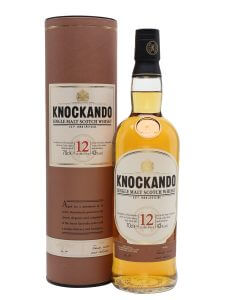 Notes: The funny thing about Knockando is if you nose it on its own you think it is sweet, but as soon as you compare it with a different style its dryness is revealed. (There's a tip for you – never just have one dram when tasting, always try to compare and contrast). 
The nose is light and quite nutty – think porridge oats, Weetabix, hazelnut (some people get a dustiness) and straw. Behind that are hints of cask and a little chocolate. The maltiness comes through more with water.
Thoughts: This drier style is made in a substantially different way to fragrant or fruity malts and starts in the mashtun. Here mashing is done quickly, allowing some solids to come through into the washback. Fermentation times are short, which helps to push the cereal elements. Distillation will also tend to be relatively brisk.  
Also look for: Older styles of Dufftown, young Tomintoul. 
FRUITY
Brand: Glen Elgin 12 year old, 43%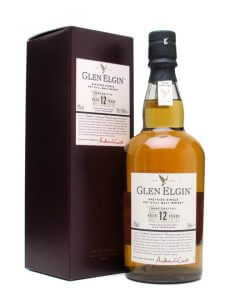 Notes: You want fruit? Look no further. Here there's ripe juicy peaches, banana, even a little mango alongside some sweet spices (cinnamon and nutmeg). The palate is succulent and quite rich with subtle touches of vanilla. 
Thoughts: This is the first of three worm tub distilleries in this selection, but here they're run in a different way, but but we leap ahead. Where does the fruit come from? Keep the wort clear, have a long and cool ferment, a very long slow distillation maximising the conversation between vapour and copper and removing heavy elements. The worm tubs are run warm which helps to prolong this chat and give extra intensity of flavour.
Also look for: Glenrothes, Longmorn, Benriach, newer Dufftown
SULPHURY
Brand: Craigellachie 13 year old, 46%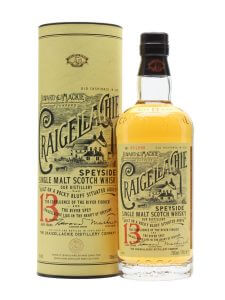 Notes: Here is a style which manages to combine some of the aspects of whiskies we've seen already – and some which are yet to come. There's fruit certainly, but it's now almost tropical in nature – there's a hint of pineapple developing. There are also flowers, but there's a heaviness to them: more rain-sodden blossoms and day lilies. There's a thick, almost oily, quality to the texture, adding weight and when water is added, a tiny hint of hint of cabbage. A savoury, complex whisky. 
Thoughts: Sulphur is undesirable when it is acquired in maturation, but there are a number of distilleries which deliberately make a sulphury new make. This is one of them. Clear wort, long fermentation, some reflux, while condensing is in worm tubs (run cold) which reduces the amount of copper conversation and therefore ups the sulphur elements as well as adding that mid-palate weight. 
Why make a sulphury spirit? Because when it disappears during maturation the complexity and depth of the underlying character is revealed. 
Also look for: Mortlach, Benrinnes, Dailuaine, Balmenach
RICH/MEATY
Brand: Mortlach 16 year old, 43.4%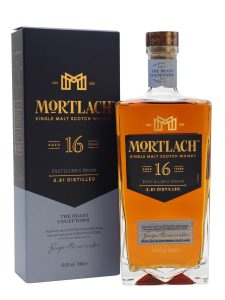 Notes: Rich and deep with black fruits (damson, black cherry) and a distinctly meaty, almost burnt, element: Bovril/biltong/beef jerky. There's also some chocolate, all balanced by a real sweetness, then a drying hint of malt. The palate is slightly leathery with those ripe black fruits and more of a savoury gamey quality. A rich, thick, heavy dram. 
Thoughts: A head-spinningly complex distillation regime is at work here, which I won't go into here, other than to say some of the new make is distilled three times, some twice. Distillation is all about reducing copper contact in the stills to a minimum to drive up that meaty element and, as with Craigellachie, worm tubs are used which magnifies it further. This is old style whisky. 
Richness will also be delivered by first-fill ex-sherry casks – a cask type which is suited to a more muscular new make character. 
Also look for: Macallan, Glenfarclas, Tamdhu, Benrinnes
SMOKY
Brand: Benriach Peated, 56%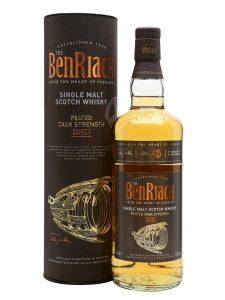 Notes: We're not talking Islay here. In fact the smoke, though obvious, is relatively restrained and more like pine logs on a fire than dead seabirds on the beach. You get the Benriach fresh fruitiness lurking underneath, though with water the fire starts to blaze that little bit more fiercely. The palate mixes this woodsmoke with mint and soft fruits and the distillery's signature spicy finish. 
Thoughts: We're told that Speyside whiskies are light (we've seen that's not always true) and unpeated. That's not quite correct either. Up until the late 19th century peat would have been used by every distillery as there was nothing else to dry the barley with. The coming of the railways brought in coal and reduced the smoky levels, but even in the 1960s you'll find peat as a background note. Many distilleries – such as Benriach – ran peated batches to provide smokiness for their parent firms' blends. The nature of the peat is different as well – there's more wood in mainland peat, hence the woodsmoke character.
Also look for: Benromach
Now try it at home by contacting these fine people