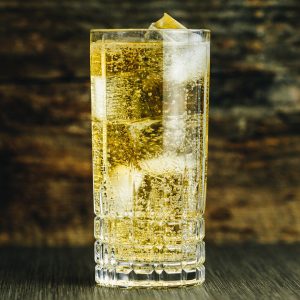 It had been a long day. A highball was called for. Something refreshing, cooling. That reset which comes with an aperitif.
'With soda?'
'Yes, thanks… something smoky please, maybe that Caol Ila?' I pointed at the menu.
'With soda?'
Maybe his mask was covering his ears. 'Yes please. Tall glass, ice, whisky, soda.'
He hovered. Peered at the list. Straightened up. 
'None of the whiskies we stock are suitable for mixing.' He pointed at another page. 'We have a selection of gins. Maybe one of those?'
I was too weary by the familiarity of the exchange to fight. What was the point of discussing the principles of hospitality, the versatility of whisky, the wider issue of how his attitude damages whisky, rather than promotes it?
It is at times like this when you realise that for all the words, the talks, the competitions, the bars who are trying to break down this mindset, that there is still so much work required to break down such ossified attitudes to whisky – especially in Scotland. 
The refusal to serve a customer the drink he wants was coming from someone who is, apparently, a whisky lover, who has become a self-appointed gatekeeper. 
Within that dismissal is a sulphurous whiff of evangelism. Yes, you can try a whisky, but only on my terms. To enter this, and other whisky churches like it, you must follow certain strictures. The Wee Frees of Malt, the Calvinists of the Cask, are in control. Bow your head in submission, flog yourself with a sheaf of bere, take communion from your Glencairn. I left.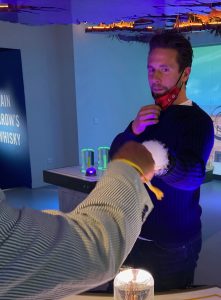 'Just add the ice and put the glass down.' The machine whirred and the whisky and soda flowed. The right temperature, and fill level. 'Now pick your garnish.' Strip away the (amazing) high-tech machine and what you have is a simple, flavoursome drink, served at precisely the right time. No need for explanation, just press the button, enjoy. 
It was around half-way through a tour of the new Johnnie Walker experience in Princes St., I'd had my flavour preference calculated, filled a bottle of the Autumn blend, popped bubbles of aroma, heard stories, had production explained with a light touch, seen distilleries' characters revealed, all linked by a narrative which returned continually to flavour and people, people and flavour. What emerged wasn't a brand, but a spirit which was the product of human engagement with flavour.
THAT'S ENTERTAINMENT
There will be those who will scoff at it, call it too gimmicky, complain that it's insufficiently serious about malt, that it dumbs whisky down, rather than elevate it, that it's about blending, but that misses the point. Every whisky geek and beginner can learn something here. Go visit.
If whisky's reach is to expand, and the Wee Frees are to be resisted, then surely having a place which can teach people about the drink in a novel, entertaining and, yes, fun, way; which talks to them, rather than at them, where flavour and folk are central, is the right way to go. The conversation has shifted.
I had another highball at the rooftop bar and looked over Edinburgh – from the castle, along Princes Street, to the Forth and Fife beyond, down to the Caley chimney. A jumble of architectural styles, people, history, with whisky at its heart. The city seen as a blend set within a wider landscape, not separate from the world, but part of it.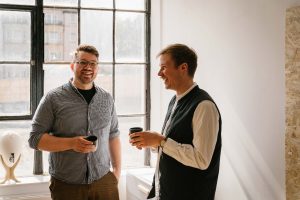 Whisky is something you get lost in, it is a jumble and a mess, and you find your own way through it – the right one at the right time and in the right way for you at that moment. There will be guides – it has that ability to bond people, and create moments – but after advice is taken, it is your emotional response which matters. Whisky reacts to people's needs. The flavour, the serve, is a response to the occasion: whisky as an open field, rather than a proscripted one. 
This is the approach which is central to Woven, the new blending house in Leith which has just released its first, four-strong batch of 'experiences'.
'Something within whisky that I feel is often missed is its role in life, and society,' says co-founder Duncan McRae. 'Whisky's ability to create community, to mark moments, add texture to memories.' You're talking my language. 
New distilleries are hardly a novelty these days. Neither are bottlers, or, sadly, shark-eyed shysters promising impossible returns. A new blending house is, however, unusual. Why take the hard route?
'Blending is a fantastic metaphor to explore ideas around creativity, collaboration and community,' he says. 'We want to make blending (and whisky?) about humans again.'
WHISKY CULTURE
Now, that intrigues as it links liquid with people, society, and life, reasserting the fact that as whisky is made by people, in a place it is a cultural product.
Woven's bottles look different, and are free from the clutter of tasting notes. If the whiskies are about communicating emotion then how do production details and lists of words help? Language can obstruct as well as help. All that matters is your reaction. 
The alternative has been working with Dutch artist Loïc Schwaller, who has produced moving, visual representations of each blend's flavours generated through the data which lies behind each one. Go and look at them.
There's some deep and novel thinking at work in the way these blends have been created, the role of each element carefully weighed, the nature of the marrying casks used. The results intrigue, as each one has its own personality and yet there is a continuity between them all, a signature which I'm still trying to work out. 
They are blends, sure, and beautifully put together, but the end result is more than a 'blended Scotch', it is, simply, completely, whisky. 
I tasted them, but there's no scores, just impressions. And yes, some would make great highballs.
EXP. N.1 47.4%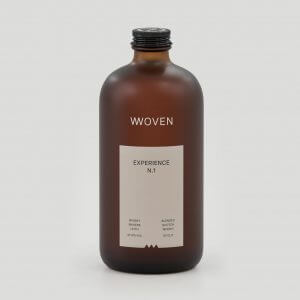 It's pale, there's grapefruit peel and herbs, with a sense of weight and a drift of smoke. The delivery is cool and poised, yet with an almost restless quality, as elements flicker off each other – the creamy feel in the centre acting as both pivot and moment of pause between the herbal (Chartreuse), grassy smokiness of the start and the burst of acidity on the finish, before smoke and a hint of darker fruits finish things off. 
EXP. N2 45.2%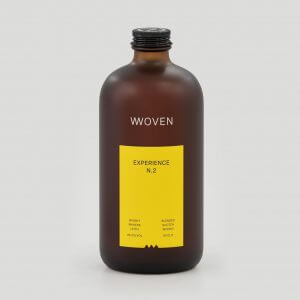 Billed as the 'taste of happiness', it's certainly broad, open-hearted and summery – ripe peach, strawberry, flowers (buddleia) mixed with bitter, pithy, citrus. Some toffee as well – a Werther's Original popped in the mouth as the day cools and, as you head indoors, a new world emerges – beeswaxed furniture, spices.
EXP. N.3 46.8%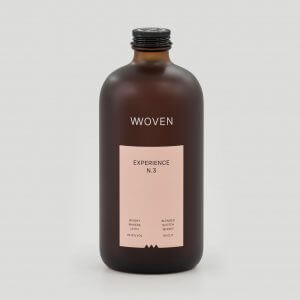 I found this the most challenging – in a fun way. If the previous two had been talking in different ways about the interplay between brightness and textural depth, here the dominant element was a rooty, dry, core – gentian, wormwood, angelica – around which things soften. A track through the woods with black berries on the sides. Light fading. Petrichor, treacle scones and raisins. Altogether more serious, but compelling. 
EXP. N.4 51.1%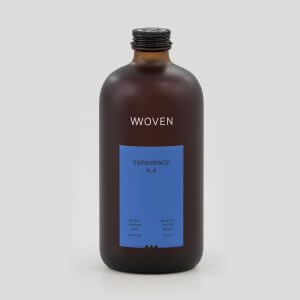 Full, yet not heavy. Slow, but not ponderous. One of those conversations where you sit and listen as the story unfolds – the opposite in other words of the fidgety eagerness of EXP. N.1 Some whiskies are like that – demanding of time which is freely given. An ooze of fruit syrups, resins, creme de mures, Nocino, humidor, chestnut honey and leather.