Whisky Tasting: The Isolation Batch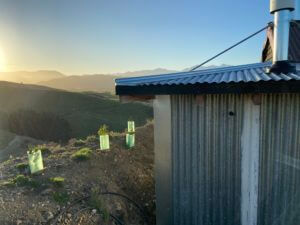 So, this is how it went down. The plan was to spent some time in Melbourne – some tastings, a screening of The Amber Light, move on to Christchurch for DramFest, then take three weeks holiday with the family. As I mentioned in the last posting, things didn't quite work out as planned. 
The Melbourne gigs went well and Dramfest yet again proved itself to be one of the greatest whisky shows in the world. We all left content, already planning the next visit in two years time. The news came the next day. Isolation for 14 days. I was allowed to head to Michael and Stella Fraser-Milne's farm as they had a batch (single room annexe) in the back garden where I could secrete myself. Food could be left at the porch – or thrown at me. 
I was in a way better situation than the others who were at the Melbourne screening, stuck in their apartments worrying about their bar businesses as the lights began to go out. I'm also lucky because people give me things. Bottles and samples mostly. So… here's a selection of what kept me going for a fortnight.
Bakery Hill 12 year old, Barrel #1 [thanks to David Baker]
David came along to an afternoon debate/tasting in Melbourne at the end of which he gave me a wee sample bottle of this, his first barrel distilled in May 2008 and bottled this February (so four or five years older than usual).
He's one of the pioneers of the Aussie industry and a man who, I think, has never received the attention – or plaudits – he deserves. We chatted over his use of larger casks and an emphasis on distillery character, rather than the general preference for small casks and more wood-forward drams. 
This (from ex-bourbon 100l cask) is restrained, lightly malty, with hints of wood smoke (all of Bakery Hill is medium peated) but also the sweetness of ripe pear, some mace and, with water, the aroma of green malt inside a kiln just as the smoke starts to filter through (you'll just have to take my word for that).
The palate is slightly smokier, but still with a light touch mixing nuts and marzipan and, with water, some gorse flower/coconut before some wood ash on the end. 
Rating: ****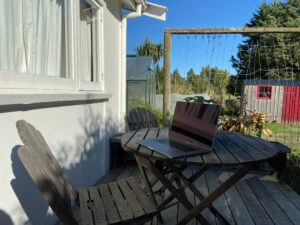 Ballechin 2007, Karuizawa cask finish. 60.2%  [thanks Jackie Chan]
Jackie owns South Melbourne's finest and most also most disreputable drinking den Hats & Tatts, a dive bar dedicated to fun and great whisky – think of it as the Antipodean Delilah's. He turned up at the screening with something for the road – a Denver & Liely Traveller Flask, something that no self-respecting whisky lover should be without, especially on long hikes (or in my case in isolation). He'd filled it with this Ballechin which had spent 25 months finishing off in an ex-Karuizawa cask. It was bottled for Whisky Live Singapore last year. 
The nose is smoky and slightly meaty – roast lamb on a woodfired barbie – but there's a lovely note of roast chestnut, charred red pepper and then a sweet, almost caramelised, fruity undertone typical of Ballechin. There's slight heat, but not as much as you might expect. 
The palate is really thick and chewy with immense lingering concentration. As it smears onto the middle of the tongue the smoke starts to peel off, revealing baked peach, roast pineapple, apples cooked in embers, a touch of light cereal, and that rich meatiness. It has extraordinary length that becomes sweeter rather than smokier with a lingering oiliness. A meal in a glass. Superb.
Rating ***** 
Gospel Straight Rye, single cask #35, 50%. [thanks John Raphael]
Also in the supply bag was a miniature of this cask sample from Melbourne's own Gospel Distillery, proselytisers for rye. Glowing red, it has an immediate, ridiculous confidence to it – but not in an aggressive way. Rather, the spicing tends towards the sweeter side: fivespice, allspice, pepper, clove and a the souring lift of sumac pepper. All of this is mixed in with stewed red fruits, sweet oak and, in time, some pine and dried cranberry. Water brings out classic green apple notes. 
Things remain sweet and concentrated on the palate: all red and black fruits that are almost jammy. Then the rye swaggers in, adding zestiness and crunchy acidity before, weirdly, pork crackling. This then recedes slightly, allowing the fruits, darker now, to reassert themselves. The touch of black cherry brings to mind Alberta's Dark Horse. I'd keep thing straight before folding in some Campari and sweet vermouth…. A real discovery.
Rating:  ****(*)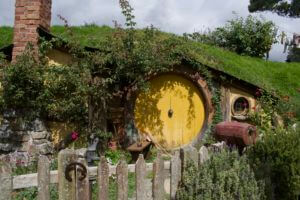 Highland Park 14 years old, bottled for Mjølner, 56.5% [thanks to Alexandra Dahlenburg]
I came away from the Melbourne event clutching a bottle of this single cask bottling for the Viking inspired Mjølner bars in Sydney and Melbourne (think wood, swords, knives, meat,Thor's hammer – and fantastic drinks). 
It's a punchy, old style HP: unafraid of cask influence, happily smoked, rich and almost leathery. There's some anise, acacia honey, bitter orange, prune and heather root. There's a funked up sweatiness that's pleasant rather than offputting (and a tiny hint of sulphur with water that causes no offence). Unusually, for HP it also shows a dried kelp, shoreline element.
The palate is big, smoky, mildly saline, sweetly concentrated, with bags of dried fruits and silky tannins, all which spin around like Mjølner, itself, crackling with lightning but thankfully not delivering a fatal blow to the head. 
Rating ****(*)
Thomson single cask, Zeitgeist, 46%  [thanks to Mathew Thomson]
Mathew Thomson has been quietly making whisky in Auckland for a goodly few years now and every release underlines what a real talent he is (there will be more on the Kiwi scene soon). This is a mere three years and 10 months old, and is made from unsmoked local barley. It was aged in ex-Bourbon casks for approximately 3 years, then finished in French oak ex-beer barrels for the remaining period.
It's fresh and sweet with a citric lift that brings to mind orange jelly, then comes cinnamon, a tiny touch of clove oil, ands roasted almond before some baked apple and gentle vanillins. The citrus then develops a lemon edge and there's even a sprinkling of plantain chips, and while it's more obviously youthful with water, you don't need it. 
The palate is a seamless interplay between this luxuriant soft creaminess with bright jabs of gooseberry, citrus and hazelnut sweetness. The balance is fantastic. A distillery to watch folks.
Rating *****