Whisky Tasting, Batch 3: Arbikie, Lakes, Boutique-y
A mixed bunch of new drams from around the world – one global, two from England and the second instalment of the first Scottish rye.
Arbikie Highland Rye Batch 2, 46%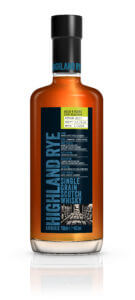 Nose: The nose is all baking spices – allspice especially, but there's fennel seed as well – some green olive and the green apple signature of rye. Spicy is the word. A light earthiness, maybe coming from the Armagnac cask finish, lurks in the wings. Water brings out its youth (it's only four years old, folks) and more of the green, now almost grassy, elements. Fresh and lively.
Palate: Rounder than the nose might suggest with some liquorice-like elements and an unusual new leather element, odd in one so young. Here's some black fruits in the centre while the rye scoots along underneath. The sense that the Armagnac has been a calming influence on the boisterous toddler. There's a pleasant bittersweet element when water is added and the green apple returns.
Finish: Prunes with a light dusty rye flour element.
Conclusion: The armagnac works here. OK it's still young and a little green, but it worked in a Boulevardier (with Chazalettes della Regina vermouth), adding spice and a little energy weight but altogether being extremely well behaved. Keep an eye on this.
Rating: ***(*)
Lakes Distillery, Whiskymakers' Reserve No.1 60.6%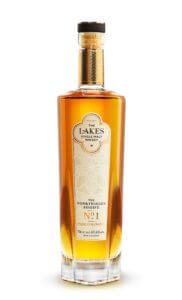 Nose: Already sold out and probably untouched, but I'll crack the bottle for you. Big colour for one so young. Rounded, with baked fruits, some blueberry syrup, light sloe, candied peels (orange especially). There's a light dusty quality. Complex and already with good concentration – and amazingly low on nose burn. Water brings out more of the citrus, and some caramel.
Palate: Soft and well covered. All those big, ripe and cask driven qualities are there – or rather there's a hefty hit of PX rather than grip – but there's some lemon-accented fruits alongside the stewing fruits, raisin, and cake. Water does reveals its youthful elements, but it is already starting to layer up.
Finish: Ripe berry fruits with some liquorice at the end.
Conclusion: Lovely balance for one so young. Hugely impressive and a marked difference in approach to the other English whiskies.
Rating: ****
Lakes Distillery, Whiskymakers' Reserve No.2 60.9%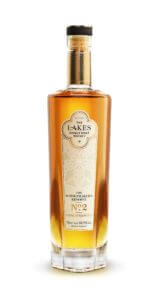 Nose: A slightly drier style than #1 with more of that citrus peel (slightly pithier) with light Darjeeling, a sweet Horlicks note, but still the plummy fruits. On the toastier side, with some coriander seed, wet raffia, then butter melting on warm toast. With water there's a pinch of tobacco, then vanilla.
Palate: Sweet and concentrated with sultana and a peachy mid palate, then the cask comes in. There's depth here water. It dries more quickly than #1, giving a slightly leaner and more considered personality
Finish: Slightly hot. Long and sweet.
Conclusion: More restrained, but equally promising. Would like to see how this approach matures.
Rating: ***(*)
World Whisky Blend, Boutiquey Whisky Co., 41.6%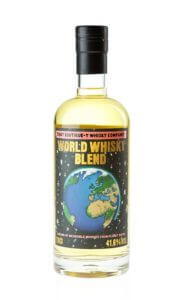 Nose: Pale of hue and high toned aromatically – more so than you might think given all of those elements jostling together for attention. There's light spice, preserved lemon, a hint of the nail bar, melon sweets, white bread. Things remain sweet when you drop it down, with a light vegetal note, oddfellows, cowgum and pink marshmallows bobbing in hot chocolate. It's quite a classroom to keep control of, but it's done calmly.
Palate: Light, with a sweet element which continues even when the spicy elements (nutmeg and mace) comes in. Water pulls things into the centre, adding some orange and barley sugar then that release of space dust.
Finish: Spicy with a little toffee.
Conclusion: Does what it says on the label  – a blend of whiskies from around the world [Scotland, Canada, Ireland, Sweden, USA, Switzerland, Netherlands, Taiwan, India, Italy, Bavaria, France, Japan and Finland] made to be drunk in the way that whiskies are drunk around the world. (that's mixed in case you didn't know. There a book about it around here somewhere). Does it succeed in its aim? Hell yeah.
Rating: ****