Two independents this week. There's a look at the first tranche of bottlings from the brand spanking new Watt Whisky, helmed by those two legends Mark & Kate Watt. , and a couple of newies from Dram Mor.
Brand: Blended Malt, 19 year old, Watt Whisky 44.9%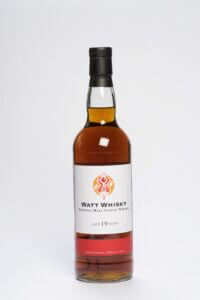 Nose: I admire the minimalist name. No clues, just appreciate the liquid. OK then, It starts resinous and scented with incense – there's also some shoe polish and marmalade, a whiff of rose petal, then more conventional dried fruitiness. It drifts towards pruney Armagnac, and rough shag, but with water you can see a little nuttiness, and some candle wax.
Palate: Gentle and quite soft, with supple tannins. A hint of cigar smoke towards the centre starts to dry things, but it's pulled back from the edge by those rich dark fruits. Water again shows maturity and excellent balance – and even a glimmer of apricot in the enveloping darkness. There's some elegance here.
Finish: Medium length, dried fruits, date, gentle.
Conclusion: One of these oddities which pop up from time to time, a married blend that's been left/forgotten. They are often really, really good. This is one of those in all of its waxy, Gothic mystery.
Rating: ****(*)
Brand: Caol Ila 12 year old, Watt Whisky, 57.4%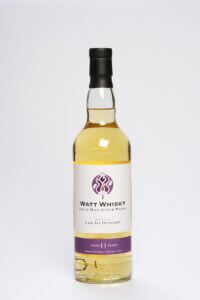 Nose: Pale of hue, with the scent of a spent fire, then a mineral note, the muskiness of dried lavender/sage, and the dustiness of gentian. With a drop of water, there's a mix of lanolin, elderberry, and fish skin blistering in a hot pan. Some salty seashore aromas finish things off.
Palate: That salinity is the first element to appear on the tongue, giving things a  crystalline quality that's balanced by a nodule of sweet pear in the centre of the tongue. It then leaps off again with grapefruit oils and pith before drying suddenly. Water smooths over the joins, also bringing out plaster, mint, juniper and – inevitably – brine.
Finish: Light smoke with good length. Bracing and bright.
Conclusion: Pretty classical Caol Ila. There again, they all are. 
Rating: ****(*)
Brand: Glenrothes 9 year old, Dram Mor, 58%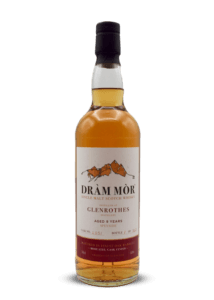 Nose: Dry, slightly malty, even floury, which is what you expect from young Rothes. Some heat and this unusual compressed fruitiness. There's a slight struck match, which gives an almost gassy note, before it gets back on track with scented blue fruit. The addition of water (and it does need it) brings out a mix of light yeastiness and plums.
Palate: A little touch of face soap, then the perfumed fruits come in. I reached for the water quickly which helps to cut back the light sulphur and align things to fruits such as black grape, damson, and hascap. There's even a little violet. More substance.
Finish: Juicy, but a little short.
Conclusion: Rothes is a whisky which needs time to get going, so I can see the logic of giving it a nudge with a finishing cask – in this case Moscatel.
Rating: ***
Brand: A Highland Distillery 10 year old (2010), Watt Whisky, 58.4%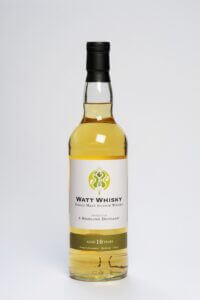 Nose: More enigmatic labelling. Watt whisky is this? One could guess but you're on hiding to nothing when you start to play that game. Let's just say that waxy elements emerge alongside toasty oak and what could either be smoke, or maybe char. In time there's an unusual vegetal element that brings to mind pumpkin flesh, a slight earthiness and hay barn. 
Palate: Soft to start with an immediate bright yuzu/sumac like acidity, giving things a certain swagger. The nuts and hay are still there, though in the background but this is just to fool you as by the middle of the tongue it has fattened and deepened with gentle rounded, clinging fruits. A supple beast. Water expands this, adding sweetness, more overt oiliness, and a pleasing toasty element towards the back of the palate. Already has great length.
Finish: Slightly hot without the water and more fruity with. Your call, but I know what I'd do.
Conclusion: Lovely balance and effervescence. A cracker. This is quote a start for Mark & Kate. 
Rating: ****(*)
Brand: Mannochmore 12 year old, Watt Whisky, 54.8%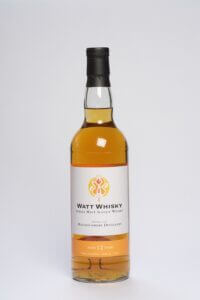 Nose: There's a slightly confusing element to this on first meeting. It starts with perfumed fruits, then switches to hyacinth/bluebell, then there's gentle toffee/ crunchie bars. Water sorts out this confusion – more depth, some honey glazed nuts/granola and crystallised ginger.
Palate: A green, herbal quality to start, it then tightens, then pulses out again in the middle adding this thick texture. It's at the mid-point between youthful energy and more coherent and considered mature weight. Water shows how well balanced it all is – and it is needed if only to calm down the needling heat.
Finish: Lightly spicy. 
Conclusion: Finished off in a 'brandy butt'. Quieten down at the back. 
Rating: ***(*)
Brand: Tomintoul 15 year old, Dram Mor, 56.1%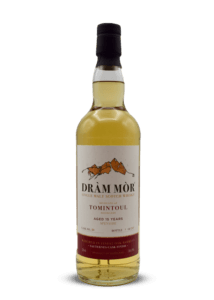 Nose: This starts with Tomintoul in grassy mode. There's some honeycomb, lemon meringue, and a certain rigidity. A white bread element comes out with water, along with light sweet spice, more grassiness and cow gum. I like the smell of cow gum. There's also a sweeter element, showing a little of the Sauternes cask this has been finished in.
Palate: Light and now more floral and aromatic. The apricot and honeysuckle notes from the Sauternes adds sweetness, but also it appears some bulk – and acts as a check to the drying almost chalky back note. The heat builds towards the back, so it's wise to add some water. This helps with the overall balance, adding in some fresh greengage and more cereal elements.
Finish: Short, drying.
Conclusion: The light touch on the finishing is cleverly done.
Rating: ***(*)