THE EMPTY GLASS – BOWMORE 1975, SIGNATORY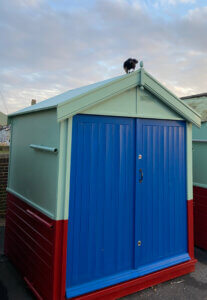 I mean, we hadn't used it for years. That's why we sold it. A small beach hut, little more than a shed. Useful when she was young. A place to rest, chat, barbecue, meet friends, watch her run down to the sea and back for hours, collecting stones, painting them, making up stories. But these days pass. Time moves on, things… change. 
It was right to sell it to a family with a wee one so that they too could do the same as we had. In time, they would pass it on again. 
All of that makes my reaction when I passed it the other day all the more surprising. Why did my heart sink? Why was there a sudden desperate feeling of loss, hurt even?
Two men, sledgehammers in hand were breaking it up. It had looked decrepit for a while, unloved, untouched and the winter storms hadn't been kind to it, but still.
Maybe the folks we sold it to had other priorities. But it was theirs, not mine any more and yet I stood there, watched, saddened as the wood splintered and the walls, flimsy at the best of times, tumbled into the pile.
I took one step forward. Could I ask them for the number? The 252 made from the tiles we'd bought in Granada, but the gable was at the bottom of the heap, and anyway it wasn't mine to take, was it? It's a lesson in impermanence I told myself, as I walked on. Maybe they'll build a new one and it will really be theirs. 
It was the same feeling, I realised, which had happened when I found that bottle of Signatory Bowmore '75 at the back of a shelf. It had been clearly kept for some occasion.
I opened it, the cork still OK. The whisky's structure though was as shaky as the beach hut's walls, but was just holding on. The smoke was still drifting around, and the fruits, though faded, were still present. It was delicious. 
Then I remembered why it had taken me decades to drain it of its final drop. It wasn't its quality which had stopped me, but what it reminded me of. Buying it at Christie's in Bowmore on that first big family holiday and digging into it with Richard and Jo; and then, back home, eking it out, pushing it further back in the shelf so it was hard to access. That's why it was there, to preserve that summer, those people, some now gone. Memories greater than any tasting note or, God help us, a score. 
The bottle now emptied, the last sip taken, a final exhalation, and it was gone, but there was no sadness there. The physical never lasts, the memories do.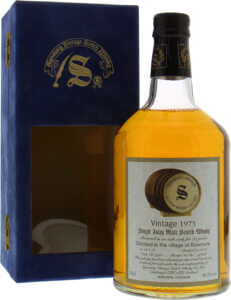 This piece originally appeared in Whisky and Fine Spirits in France.