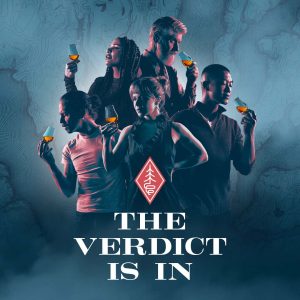 A few years ago, I was on a panel at the SWA's Members Day looking at the future of Scotch. At one point, logically enough, the question of whether the progress of single malt Scotch might be stalled by the new whiskies coming from around the world. My answer was that the industry should be aware of the challenges because there had never before been such choice, and that while the volume of whisky available continues to rise, there has not been a commensurate rise in overall whisky sales. 
My feeling was that the newcomers will steal some of Scotch's previously apparently impregnable market share – because they are of high quality. The world distillers making single malt have been good at establishing themselves as a valid alternative: whiskies which come from a specific locale, made with a specific mindset. 'We love single malt Scotch,' they say, 'but we are not the same'. 
While there is greater acceptance of this change in the makeup of the single malt category, it's also clear that the old mindset of there being a hierarchy with Scotch at the top and the rest underneath remains. Would it be possible to judge all single malts, no matter where they are from, equally?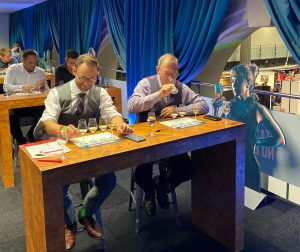 Enter Steve Hawley. He is the marketing director of Westland, the Seattle-based distillery, as well as president of the American Single Malt Whiskey Commission (and there's 170 distilleries making single malt in the States before you ask). 
His idea wasn't to run a competition with the best of the world's single malts being pitched against Scotch, but took inspiration from a famous wine tasting in 1976 in which Cabernets and Chardonnays from the top Californian estates were tasted blind beside the top Bordeaux reds and Burgundian whites. In France. The Americans swept the board. Known as the Judgement of Paris it proved its point that 'fine wine' was not exclusively the preserve of the French.
The Judgement of Paris has since been spun into being a competition, to see which wine was best. That was never the idea. Rather, it was a genuine attempt to create a level playing field. Steve's idea was to do the same with whisky.
He asked me to help pick the whiskies, help create a scoring system – third party objectivity and all of that for events which would take place around the world – at shows, on-line, in retail outlets over five months. 
All the tasters were asked to do was to look at each whisky and draw their own conclusions and rate the whiskies – by a 5-star system – according to their quality. If they thought they were equally great, then they could give them all the same score. 
Sam Simmons and I had to select four excellent drams of equal quality, with a flavour profile which showed similar levels of balance between oak, spirit, and maturity. Common threads between them all, but each also typical of their style. No single casks, no cask strength, no smoke. All had to be widely commercially available. It wasn't as easy as we thought, but we whittled the options down to one from the US, one Scotch, one Australian, and one Indian.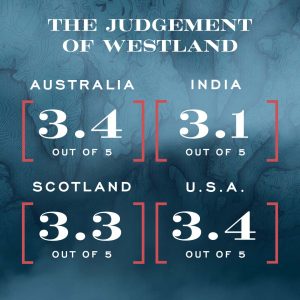 I sat in on sessions at the Whisky Show, and watched as a room of people who had been laughing and joking slowly began to get to work nosing, comparing, thinking, trying again. 'It's not as easy as I thought it would be,' was a common comment.
When the reveal came (of country, not brand) there was astonishment at the overall quality. (The order was changed for every session by the way). 
Now, after almost 2,000 people have participated, the results are in. The differences are so tiny that they are insignificant. It was a risk for Westland to putting its reputation on the line like this, but it worked – and not in terms of brand building, but category building. This isn't about creating a new hierarchy, but a democratisation of whisky.