New Whiskies Batch 9 Royal Mile
I lurked in an on-line green room the other night as Arthur Motley of Royal Mile Whiskies and three independent bottlers – Iain Croucher of North Star, Graeme Mackay of Morrison Mackay, and Greg Urquhart at Gleann Mór – took us through six drams. They were all excellent (the people and the whiskies). Something for every palate in fact. All are available at that fine retailer (I'm talking about the whiskies now). You know what to do.   
Brand: Ben Nevis 4 years old (2015), Càrn Mòr, Strictly Limited, 47.5%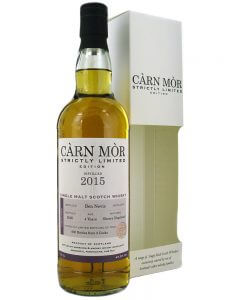 Nose: This is all tallow and rendered pork fat, then wet chamois leather, maybe even new driving gloves. Add water, and there's touches of maltiness, cooked corn, some heavy lily elements and a background of tinned fruit. It remains boisterous and filthy.  
Palate: Oily, with a whiff of snuffed candle, then comes more of the fruitiness, though this is still cut with proving dough. Is that smoke as well? Now water's been added there's a sultana-like sweetening before the pork fat returns.
Finish: Long thick. Korean barbecue.
Conclusion: A whisky which walks the line between what is acceptable and what is faulty. It never tips over into the latter and in doing so becomes fascinating. So wrong, it's right. Arthur descried it as a 'hooligan'. I'd go along with that.
Rating: ***
Brand: Bowmore 18 year old (2001), North Star Cask Series 10, 55.2%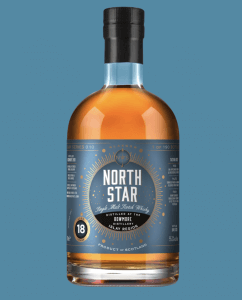 Nose: The start has a flick of wet flannel then smoke, some violet root, a malty back note, and a touch of salinity (kombu with dried salt). Then, as if all of that was just an opening statement, it starts to move towards the aromatic and fruity. Personally, I'd keep it neat. 
Palate: The nose should prepare you for what will come o the palate. Instead, here the smoke, the salt, the malt are nowhere to be seen, replaced by tropical fruit – peach (hey, I'm Scottish, peaches are exotic), mango, papaya. It's all so unexpected and gives a nod to the classic Bowmores of old. Ripe, yet delicate. In time it becomes more like foam bananas. – and that's no bad thing.
Finish: Long and gentle. 
Conclusion: You never quite know what you're getting with Bowmore, which is either exciting or frustrating depending on your mood. This? A joy. 
Rating: *****
Brand: Cambus 27 year old (1991), Morrison & Mackay Celebration of The Cask, 60.6%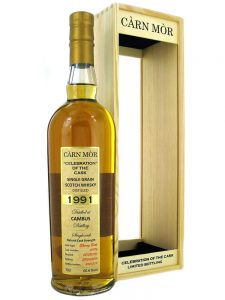 Nose: Rich for a grain (matured in ex-sherry we're told). There's toffee, some millionaire's shortbread, and then a real funky kick as corn, sherry, air, and time all combine. There's more sultana when a little water's added, as well as dried apricot, whitecurrants, then cashew, and a depth which nods to funkier Jamaican rums – Worthy Park perhaps.
Palate: It's that last quality which hits you first, then comes super-ripe thick fruit and some of the weight you get from a corn distillate, tinged with butterscotch. Sweet, rounded, and complex. Becomes ever heavier towards the end.
Finish: Dried black fruits, then drying.
Conclusion: The refill sherry has given it a subtle steer. Further proof of what a great distillery we lost when Cambus closed.
Rating: ****(*)
Brand: Linkwood 18 year old (1997), Rare Find, Gleann Mór, 54.5%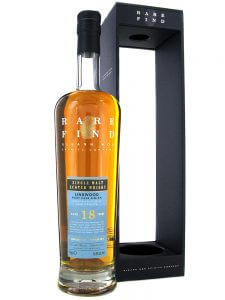 Nose: Classic distillery character to start, with plenty of green pear and apple, with a suggestion of grass clippings adding a delicate vegetal back note, before things move into light fruit syrups, strawberries and other red fruits. It continues to flit between these two poles when water is added. In time, there's pineapple and crunchy cooking apple.  
Palate: What's immediately apparent is the beautiful balance here, with the gentle fruits and succulent mid-palate as hallmarks of Linkwood. While this has been finished in a Port cask for two years, it's not been overcooked. Rather, a wider array of fruits have been added into the mix. With water, you get more of the strawberries and ripe fruits.
Finish: Soft and relatively short. 
Conclusion: This is a great Linkwood, lulling you into thinking its light and flighty, then  seducing you on the palate. 
Rating: ****
Brand: Longmorn 15 year old (2005), North Star Cask Series 10, 63.1%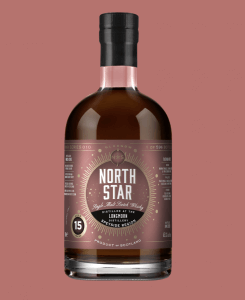 Nose: You like sherry casks? Here you go then. But this is not your typical raisin overload. Rather, here you get unusual tertiary aromas: dried cherry, sloes, pigskin leather, cola cubes, oyster sauce, tomato puree, chocolate brownie, then a whiff of shoe polish. If you like all of those things – and who doesn't? – then stick with me. Water it lightly and there's more concentrated fruits, and a touch of cigar wrapper. It's quite a journey.
Palate: The first thing you notice are the tannins, but they're soft enough to allow Longmorn's rich fruits just enough space to express themselves. Generous and lightly spicy, long and highly concentrated. Water brings in walnut, dried fruits, cassis, and a slightly drier, earthy element.
Finish: A big hit of chocolate-covered cherries. 
Conclusion: This has been plucked from the cask at just the right time.
Rating: ****(*)
Brand: Whisky Row, Smoke and Peat, Gleann Mór, 46%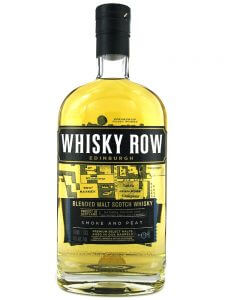 Nose: Very up and sweetly fragrant. There's smoke around, but it appears initially in an extremely polite fashion; then comes a smell reminiscent of sea water dripping off a crab creel, and fresh sea lettuce. After that bracing reminder of the shoreline, you revert to sweet pears and marzipan. I added a lot of water to test its highball potential and it holds well. Good length and persistence.
Palate: The smoke comes first (now slightly more turfy) but this is all about mid-palate sweetness and it's this which gives it great balance. Maybe there's a tiny whiff of sulphur at the very end, but it's in no way off-putting. 
Finish: Lightly peppery and smoky. 
Conclusion: An island blend. One of the islands has nine distilleries, the other has two. Great value.
Rating: ***(*)