Charity Auction with BEN-efits for all
It's the time of year when a happy glow envelops us as we catch up with friends. Our glasses are topped up, the food arrives, the staff quietly tend to our needs as we enjoy ourselves.
Hospitality is part of being human, a way of binding a community together. We work best when we gather together to share, drink, and eat. For millennia there have been people standing at our shoulders filling our cups.
We benefit, but what of the staff? After we've left they are the ones who clear up, clean the bar and toilets, restock the shelves, work those long hours for low wages. They're the drinks trade's front line. Want to know about that bottle of whisky, that wine, what the beer's like? Who do you ask? The person serving you. They are the true ambassadors.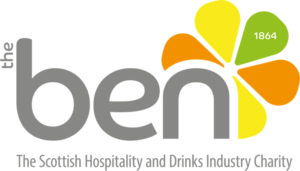 The hospitality industry has had a tough year. Pubs and restaurants are closing, staff are working longer hours, money is tight, businesses are on the brink, stress is ever-present. This Christmas we can help, by supporting The BEN. 
For over 150 years, the BEN has been providing financial, social and emotional support for the Scottish hospitality trade. It can provide grants for business in trouble, give financial help, support with mental health issues, assist with education, find jobs. It helps people irrespective of age.  It's a lifeline, but it too has come under pressure this year with more people turning to it for help. 
We can help in the best way possible. One that brings cheer to us and our friends – buying a great bottle of whisky at an auction and then sharing it with friends, while the money raised goes to the charity. You could say that everyone BENefits.
The BEN has partnered with the world's leading online whisky auction site, Whisky Auctioneer, to host the charity auction from 22 December – 9 January. All funds raised will be donated to the charity, including Whisky Auctioneer's buyer's commission.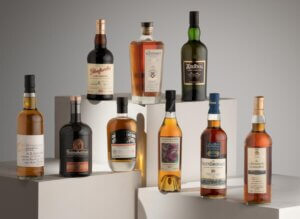 The aim is to raise £20,000 from 54 lots. Who wouldn't want to share a Bunnahabhain 40 year old, or 30 year olds from Glenturret and Dalmore (the latter from Brave New Spirits). There's a one-off 26 year old Glenfarclas bottled for the auction, and a 45yo Glenglassaugh Massandra Collection originally released in 2012. 
Interested in newer names? There's an Ardnamurchan one-of-one from a Paul Lanois cask, hard to find bottlings from Daftmill, Dornoch, Lochlea, and Glasgow; and if there's a large gathering what about a 4.5 litre 12 Year old BenRiach?
Rum lovers can get into the act by bidding on a rare a 21 year old Long Pond bottled by Elizabeth Yard. 
The full list and registration to bid will be available on the whisky auctioneer site on Dec 22 when the auction goes live. Bidding ends on Jan 9.
Keep that happy glow by helping others.