Batch 1: Special Releases 2019
DIAGEO SPECIAL RELEASES 2019
I know this is somewhat slow off the mark – these came out towards the end of last year  – but:
a) the place where they were meant to sit ceased to exist
b) I then went away meaning that
c) this website wasn't ready
So, here's my thoughts on the 2019, for what it's worth. There's some crackers this year in an eight-strong series, all of which focus more overtly on distillery character than in the past. Who knows, some of the bottles might even still be available.
I promise to try and be more up to date in the future.
Cardhu 14 yo, 55%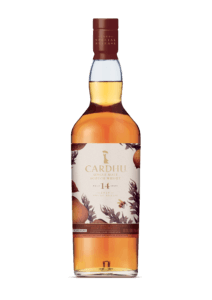 Nose: This is all frothy and delicate, think ultra fresh dew covered (albeit unripe) peach and pear and green banana with a lightly grassy undertow. The high strength gives a slightly fumey quality, but then you can pick out slightly riper yellow fruits, whitecurrant, elderflower, then lemon balm and ginger. With water you get more sweet sultana and then the citric note that Cardhu often throws out – this time it's tangerine skin.
Palate: There's some heat to start but also a little more weight than you might expect from such an estery nose. The ginger note returns adding to the prickly heat. It needs dilution, something which brings the freshness back without losing that mid-palate softness that's probably the result of the time in amontillado casks.
Finish:  Things fall off rather after the mid point, but altogether rather calm and lovely.
Conclusion: The two years finishing in amontillado hoggies has paid off. A hugely pleasing Cardhu.
Rating ***(*)
Cragganmore 12 year old, 58.4%
Nose: Well you can't say that this is shy in terms of alcohol but once over the nose burn you can pick out classic Cragganmore distillery character – that fascinating and hard to pin down mix of floral notes, some almost meaty leathery underpinnings, cigar wrapper, rue apple and, unusually, a hit of peat smoke. Water brings out a wee touch of sulphur and more of the smoke (but it's hardly a peat bomb).
Palate: A soft start with less heat than anticipated possibly due to the rounded thick weight that fills out the mid-palate. It's showing some complexity as it flickers between pot pourri and an almost waxy element. Steadily the spiciness picks up – lots of cinnamon.
Finish: Light smoke and just a little edginess.
Conclusion: A smoky Cragganmore – was this a test, or did a delivery of heavily peated malt arrive by mistake? It happens folks. Any Special Release Cragganmore is worth a look and this doesn't disappoint.
Rating: ***
Dalwhinnie 30 year old, 54.7%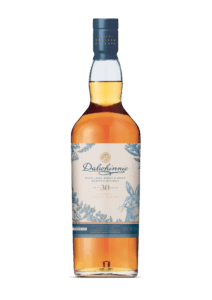 Nose: Mature, everything shifting to the oily side. There's cultured butter (time well spent reading cows the classics), clover honey/propolis and some tropical fruits. It's slightly aloof and benefits with plenty of breathing time. As so often, it's more of a palate whisky. One drop of water brings out soft summery element.
Palate: Ripe and generous with a subtle energy. It's all about the texture here – soft unctuous and sticky, with that oily/waxiness now showing itself more clearly. You get some peachiness, white chocolate, steamed golden syrup pudding. It grips lightly when water is added so be careful.
Finish: Lingering.
Conclusion: Three decades in refill hoggies and butts have gently nudged this into an exotic realm. A soft hug of a dram to be taken slowly.
Rating: ****
Lagavulin 12 year old, 56.5%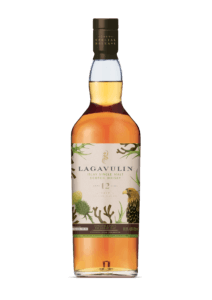 Nose: Bang! This is like diving straight off the end of Lagavulin pier on a cold winter's day. Salty, smoky, intense, with touches of iodine, behind which is a sweetness similar to that of clams and scallops.
Palate: A smoky,  kiln-like start that opens into bog myrtle/bay leaf. Sweetens up in the centre but never stops being somewhat bracing in its delivery. More of the medicinal elements and some Napisan/Milton. Doesn't lose its thrust when water is added – what a highball this would make – but there's more minerality and pebbles.
Finish: Light, dry and smoky.
Conclusion: I've always somewhat ambivalent about 12 year old Lagavulin. It's often too naked, with the peat overly ramped up. This is balanced by the sweetness without losing its attack. Recommended.
Rating: ****(*)
Mortlach 26 year old, 53.3%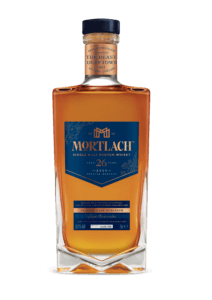 Nose: The only one of this year's offerings to show significant cask influence, but this is Mortlach. While other whiskies would quail when confronted with a sentence of 26 years in first-fill PX and oloroso, Mortlach takes it in its stride. Nothing is going to dominate it. So, you get masses of leather slathered with dubbin/saddle oil, dried fruit plus some dried shiitake mushroom liquor, roast venison, black cherry, tinned prunes and walnut whip.
Palate: The PX is (for once) balanced adding just enough sweet black fruit and raisin without upsetting the balance. It rumbles across the tongue griping slightly which helops to bring in the savoury meatiness. A drop of water shows it to be robust ripe and resinous. Finish: Layered, drying.
Conclusion: A massive, complex Mortlach. Get yersels' a dram.
Rating: *****
Pittyvaich 29 year old, 51.4%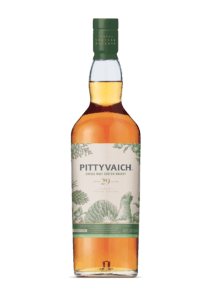 Nose: This is decidedly fruity heading towards tinned apricot along with a mix of flowers and a note of drying oak, granola and hazelnut. You pick out the mature elements more when water is added which also brings out a mature and almost buttery element but too much makes it overly woody.
Palate: A gentle start, then comes an interesting mix of lightly clinging fruits and nuts. Once again, water puts it on the drier side, adding a dry bracken ele,ewnt but there's srtill some nutmeg and those fruits.
Finish: Ripe and fruity.
Conclusion: Apparently finished in PX and oloroso, but there's little evidence of that double team. Rather this, the most unfortunate of distilleries, has a certain confident swagger.
Rating ***(*)
Singleton of Glen Ord 18 year old, 55%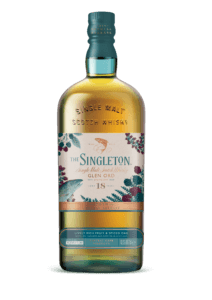 Nose: If you're used to the more cask-driven standard bottlings, then this is a chance to get to grips with Ord's distillery character. There's a tiny puff of smoke underneath bright berry fruit, some fresh cut grass and bluebells. Only a light creaminess gives away any oak. Water produces a pretty hefty louche but doesn't reduce the intense grassiness and begins to introduce a spicy element.
Palate: A perfumed start – those bluebells mixed with violet – before things crisp up on the mid palate and a distinct spiciness begins to take charge. Water brings out a hint of chocolate and more spice.
Finish: Ginger and nutmeg and some orange zest.
Conclusion: From freshly charred American oak hoggies. A bold arrival to the ever-growing Singleton camp.
Rating ***(*)
Talisker 15 year old, 57.3%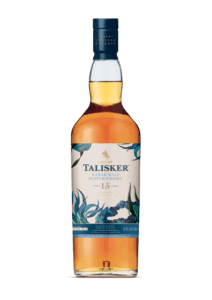 Nose: This starts as a pretty classic Talisker, with an oily element, then light smoke, peppered fish, smoked pear, and a hint of salinity. With water you get a mix of balsam/eucalypt, mint, and sweetly smoked fruit. Real complexity.
Palate: This is where things gets weird. The sweetness of the starts – all creme brulee, spice and sweet fruits indicates it's heading in the direction of the 18 year old, but then the smoke starts to come in and it dries, takes a left hand turn, and heads at speed out to sea in the wake of 57˚N. There's the salt, there's the mouth numbing peppery citric heat of Szechuan pepper, some heather and, with water, a savoury umami softness.
Finish: Long and complex.
Conclusion: Great whiskies take you on a journey. This is one of those.
Rating: *****