Pleasing to the pocket and palate. Edinburgh, Girvan … and Africa
A quartet of drams which won't break the budget. All hover around the £40 mark. You know it makes sense.
Brand: The Inventors' Inspiration, 10 year old, Edinburgh Whisky, 46%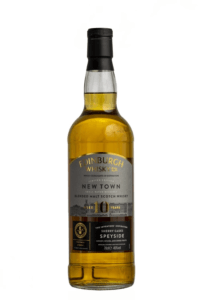 Nose: A mix of dried orange peel, 'fruit', almond powder, fresh barley, and a little touch of treacle. There's a firm woodiness as well. It does need some water to show the different elements coming together – some char, tobacco, fruit and nut chocolate, chestnut, and rose.
Palate: Has an energetically youthful thrust to it, but also the start of a more considered mature quality with caramel and light dried fruit. There's still this slightly rummy molasses-like element that adds a deeper back note. With water you get a light grip, some date, nougat and more of a savoury element.
Finish: Mars bars and chocolate mousse.
Conclusion: There's a lot going on here, but there's a sense of individual components working separately rather than together.
Rating: ***(*)
Brand: The Practitioners' Parcel, 8 year old, Edinburgh Whisky, 46%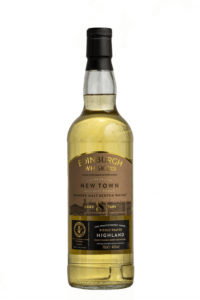 Nose: Pale and lightly smoky. It's cool and quite crisp – there's a hint of wet plaster in there – alongside some menthol and more of the woodsmoke, Water adds a little more vanilla-accented weight, though things remain cool, with touches of wet linen.
Palate: A sweet start with the peppermint coming back. What smoke there is remains an accent which in no way disturbs the estery pineapple flavours. The mid-palate is where that weight shows itself adding a soft creaminess to the overall effect.  It's the back palate where things finally come together – pear juice, russet apple, and perry. Water adds a light oiliness, and some almond. 
Finish: Prickly when neat, creamy when diluted.
Conclusion: Demands a mixer – try in a Mamie Taylor. Chewier and more substantial than you first imagine from the nose.
Rating: ****
Brand: The Surgeons' Ball, Edinburgh Whisky, 46%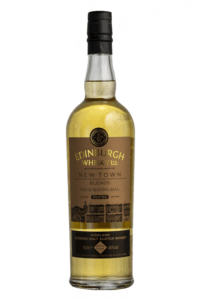 Nose: Light, sweet and grassy to the point of matcha-like chlorophyll with a dry back note akin to bicarbonate of soda. There's also some (tinned) white beans, and woodsmoke? Water increases the bonfire like elements along with white turnip (swede) and parsnip-like sweetness and then apple and melon fruits. A deceptive one – there's hidden depths.
Palate: The feel is oily and and almost unctuous. The smoke coils around in the background (again the balance is great), allowing the dram to remain bright and appealing.  Things start to dry from the mid-palate on. Water fills things out, but without ruining the overall poise.
Finish: A little short but fresh and lightly smoky. 
Conclusion: A lovely trio of blended malts that deserve to be enjoyed wholeheartedly at whatever passes for Christmas. Rating: ****
Brand: Uhuru 10 year old, 'Dalrymple', 55%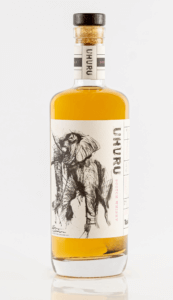 Nose: Another one which is pale of hue. His time things start sweet and lemony, albeit with a tiny flash of cooked broccoli (if you get my drift). That flashes off quickly and things become resolutely floral: hyacinth, freesia, daffodil and totally untroubled by any obvious oak. In time, there's some candied grapefruit, and unripe lemon while with a little water added the floral elements have gooseberry, almond, and scented soap added into the mix.There'd s tiny suggestion of smoke at the back. 
Palate: Very sweet and perfumed to start. You get the feeling that will just blow away, but it has some stickiness on the centre along with some hints of Thai curry (lemongrass and coconut milk). It remains very 'up' and frothy even when water is added.
Finish: The grapefruit returns.
Conclusion: A blended malt from Ailsa Bay (work it out) which might just be the first IB from there. (Feel free to correct me). 10% of the purchase price goes straight to the Tusk elephant conservation charity. Chill it down, lengthen it. Enjoy. It's really rather lovely.
Rating: ***(*)